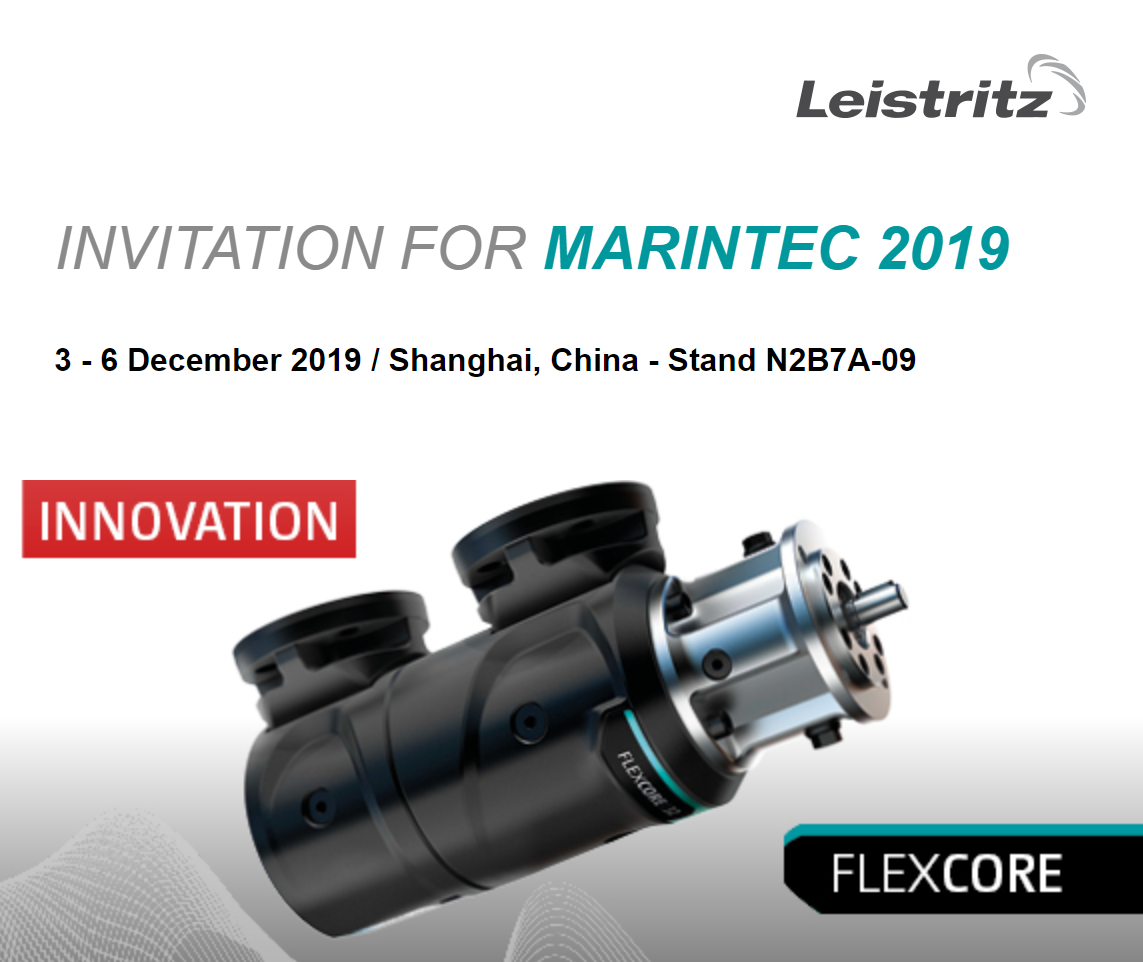 ---- Exhibition information ----
展会名称(中文):第20届中国国际海事展
Exhibition name:MARINTEC CHINA 2019
Exhibition time:December 3-6, 2019
Exhibition site:Shanghai New International Expo Center
Exhibition cycle:Once in two years
The exhibition is held every two years. Since its establishment 40 years ago, it has integrated academic, exhibition and trade. It can be regarded as the wind vane of the development trend of maritime technology. The exhibition in Shanghai is expected to attract more than 2100 exhibitors and 65000 professional visitors, with an exhibition area of more than 90000 square meters.
Leistritz is an outstanding screw pump manufacturer in the industry. Since its establishment in 1905, leistritz screw pump continues to witness the development of industry technology. Leistritz screw pump in Germany is widely used in electric power, chemical industry, petrochemical industry, oil and gas, shipbuilding and other industries. It is widely praised at home and abroad and is committed to making a higher contribution to the development of industry technology.
We sincerely invite you to visit leistritz booth!
Booth: Hall N2, booth b7a-09
If you have any questions, please contact us
房磊/ Ray Fang
tel: +86 21 63523268
mob: +86 13774283289
emial: pumps@leistritz-china.cn